The countdown is on for the 50th anniversary Leeds West Indian Carnival on Bank Holiday Monday 28th August. With thousands expected from the UK and beyond for the stunning costume spectacle, and unrivalled atmosphere of what is set to be the biggest celebration yet, we need a great team for the safe, successful delivery of this historic event.
If you're a team player with a great personality and excellent communications skills, we'd love you to be a part of our 50th birthday celebrations!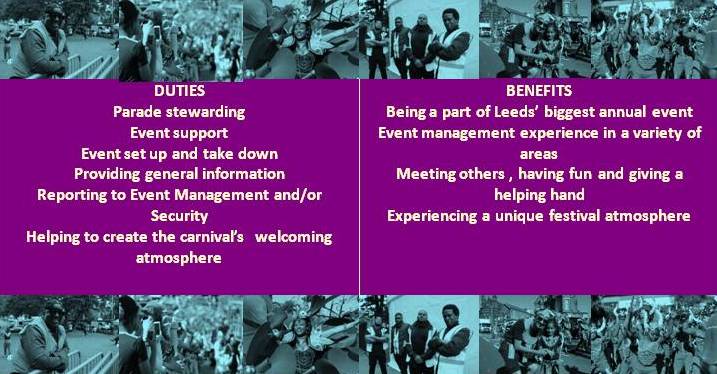 If you'd like to be a part of one of the North's biggest and most adored events, think you fit the bill and you're available to attend an induction event on WEDNESDAY 23 AUGUST at 6:00PM, then get in touch;
HOW TO APPLY: Please follow the link here to complete an application.
DEADLINE: WEDNESDAY 16 AUGUST AT 5:00PM
VOLUNTEER INDUCTION: WEDNESDAY 23 AUGUST at 6:00PM Leeds West Indian Centre, Laycock Place, Leeds LS7 3AJ
***Please note you MUST be available to attend the induction to be considered for a volunteer position***
We'll contact you on FRIDAY 18 AUGUST to let you know if your application has been successful.
We hope you'll be a part of one amazing, truly historic day!